Set out in the Government's December 2020 energy white paper, 'Powering our net zero future', new measures will be introduced to start switching home heating to low-carbon alternatives.
If you are running a gas or oil boiler at the time the changes come in, you won't need to replace it, but it does mean that you won't be able to replace it with a traditional gas or oil boiler.
Instead a low-carbon heating system, such as a heat pump or hydrogen ready boiler will need to be installed. Many properties, especially new build, have already made the transition to air-source heat pumps, as either stand alone or supplementary to the existing central heating systems. These have now built up a proven track record for their efficiency and reliability.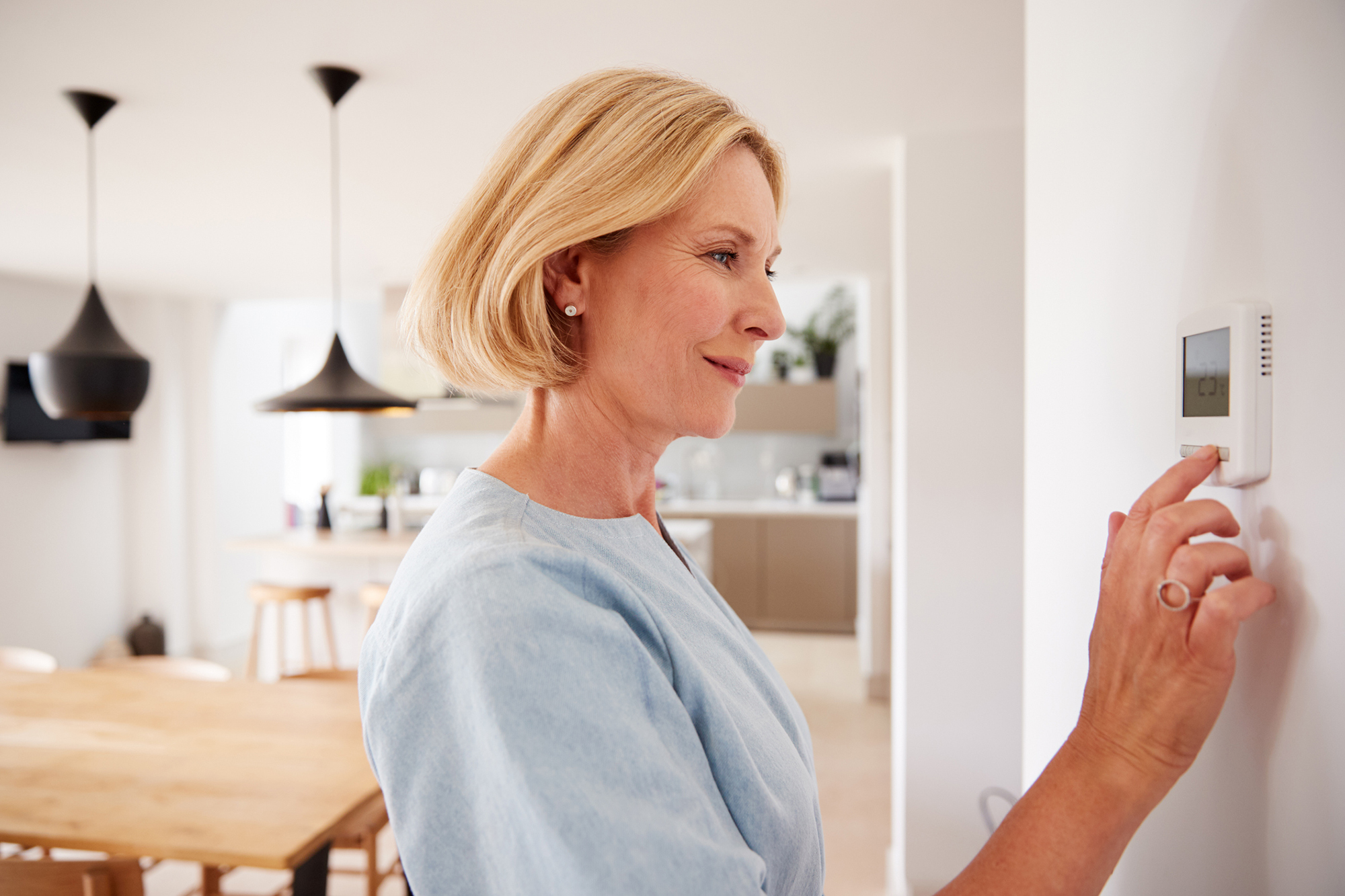 How does an air source heat pump work?
A heat pump does not generate heat, but instead draws in existing heat energy from the outside air into your home. As they deliver more heat energy than the electricity they consume, it makes them more efficient. Typically, a heat pump system costs less to run than a traditional fossil fuel fired or electrical heating system.
A heat pump works in a similar way to a refrigerator, but operating in reverse. Outside air is drawn in by a fan over a panel of tubes filled with a refrigerant. The air warms up the refrigerant, turning it from a liquid into a gas. This gas is then pressurised through a compressor, a process that generates more heat. These compressed, hot gases then pass into a heat exchanger, surrounded by cool air or water.
The refrigerant transfers its heat to this cool air or water, which is then circulated around your home and hot water storage tank to provide heating and hot water. Meanwhile, the refrigerant condenses back into a liquid and is passed back to start the cycle again.
Burns & Webber Aim To Be Carbon Neutral In 2022
Burns & Webber are part of Curchods, making us one of the largest independent estate agencies in the South of England and because of this, a significant contribution to our overall carbon footprint comes from the energy demands of light and heat for our 21 branches.
Over the next 12 months we will be moving to more sustainable energy suppliers and putting measures in place to reduce the amount of electricity and gas we use in each location.
To complement this we are investigating the use of greener forms of transport and introducing more sustainable business practises, such as reducing the amount of paper and plastic we use and working with our suppliers to become more environmentally conscious.
To find out more about how Burns & Webber plan to become carbon neutral in 2022, visit our website burnsandwebber.com/new-zero.